Featured Collection
The Portrait
With its roots in ancient Indian gem history and Mughal Emperor Shah Jahan's favourite, portrait-cut diamonds are among the earliest cut diamonds, and a personal favourite of mine. Like slivers of magic these shards of diamonds flirt with elegance and romance.
My Romance With Gemstones
"I believe in slow luxury. Creating high artisanal handcrafted jewellery, with rare gemstones handpicked by me. Each piece is one of a kind, created by my artisans in my atelier in Mumbai. My inspiration could be nature, architecture, little things around me that make me smile. Jewellery is a canvas for me to express what I want to say. I like to think my pieces are intelligent."

- Vishal Kothari, VAK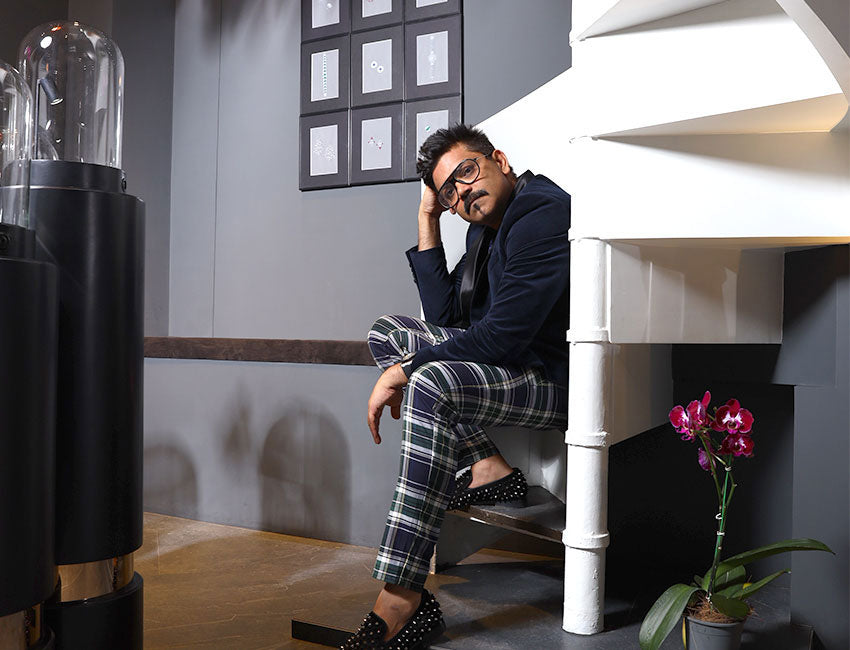 Our Gallery & Atelier
The VAK flagship store opened in December 2019 at the iconic Royal Opera House in Mumbai. Much like a jewel itself the gallery is a contemporary juxtaposition to the hundred year old building that houses it. "It is such a privilege to be housed in such an iconic monument. Like everything I will do it is small like a jewel box. But enthralling, I hope."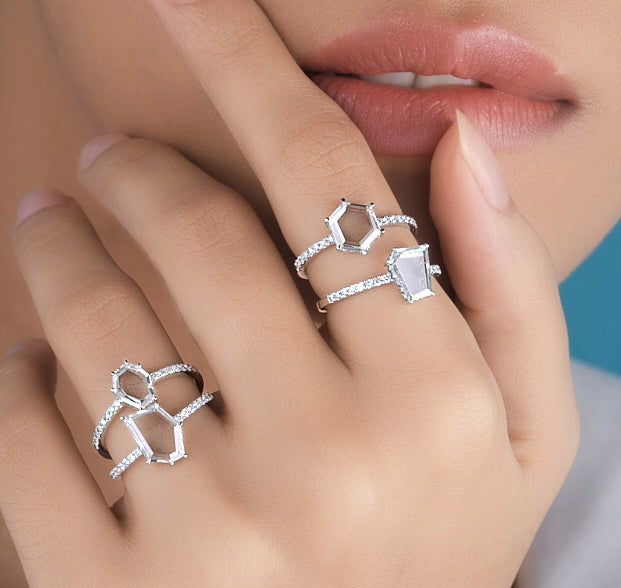 Featured Article
The Newyork Times
A Gem Cutting Style Gets a Reboot
The portrait cut, which produces a thin, flat stone, has enchanted a new generation of designers and clients.
By Tanya Dukes Published May 27, 2022
Vishal Kothari has devoted an entire collection to portrait-cut diamonds for VAK, his Mumbai-based jewelry brand that reinterprets motifs from Indian art and architecture with a modern eye. The style's Indian origins first attracted him, and he said he "gradually fell more in love" when he discovered that the shallow profile allowed him to achieve an effect he couldn't create with other diamonds.
"Because the stones are flat, I can use a thin wire, making them look like they are floating against the skin," he said. "You see very little metal in my designs."
Shoulder Duster Earrings
The Perfect Party Starters
VAK Shoulder Duster Earrings. The party starters. Created using rosecut diamonds and rubies in 18k gold in VAK's minimal metal technique... With a gold weight of just 9 grams for the pair, these earrings are super slim, and easy-to-wear. Light as a feather, as if they were floating on air. The design pushes the boundaries of gemstone setting by eliminating visible metal. A seamless canvas of floating gemstones.